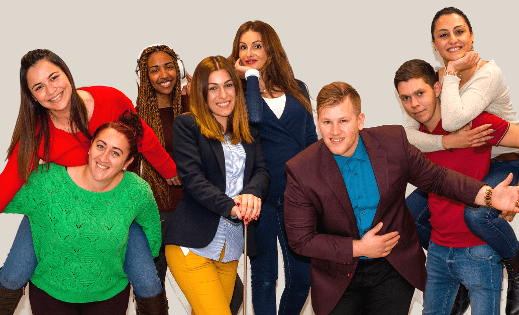 "A pleasure in a time where service is left out of the job"
- Cleveland Feemster
"Quick and helpful Customer Service. Great to work with these guys"
- Jerry Scroggins
"5 STARS and an A+. I don't know how you can improve on that."
- Jim Martin
"The phone consultant with whom I spoke said her job was to see that I was satisfied and she did a most specular job!"
- Patricia Applegate
"My customer service rep was knowledgeable, courteous, and willing to work through my questions with me."
- Susan Setty
"I had a billing question. Short wait. Knowledgeable help. Very Polite. Second to none customer support. "
- Paul Schall
"Out standing!! The BEST in customer service!!! Will be ordering more products in the future. Thanks again!!!"
- William Byrd
About BuyGoods
Over 3 million consumers in 17 countries
What We Stand For
At BuyGoods, we focus on one key principle - exceeding customer's expectations. We believe every interaction is an opportunity to create a long-lasting impression and earn a customer for life. We value your business and always aim to provide a great experience. You're invited to call, email or contact us online - we're waiting to serve you. We'll give you all the time you need to discuss your concerns and do whatever it takes to address your needs.
If you see a charge from BuyGoods, you can
lookup your order here
.
Code of ethics
Trust, Integrity and Legacy are extremely important to us. It takes a lifetime to build a reputation and five minutes to ruin it. The only way to build a sustainble business that will withstand the test of time is with an unwavering determination to always do the right thing, treating our customers as we would treat our family and friends. At BuyGoods we stand behind our products. Your satisfaction means a lot to us.
Our Pledge to You
Online or through our customer support call center, our goal is to support you and provide you with the absolute best online shopping experience. Whether you are a first-time buyer or a repeat customer, we are here to serve you. We will always provide you with a safe, friendly and reliable service. If we made a mistake, please
reach out
so that we have the opportunity to correct it and do the right thing. As a member of the BuyGoods family, we believe you deserve the absolute best.